09 Feb 2017
For me, the most favorite type of a computer program is an emulator. Being able to run code from a completely different hardware architecture always seemed like a magic. The old computers are great on their own, so this kind of connection between historic machines and the modern computing environment feels almost like a time travel.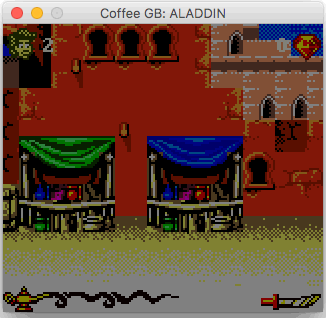 As a developer I often think about the internal design of an emulator. I imagined this big switch construct that chooses the right operation for the current CPU opcode and the array modelling the memory. After watching The Ultimate GameBoy talk found on the Hacker News, I realized that the Gameboy architecture is quite simple and maybe writing a running emulator for this kind of machine wouldn't be that hard - especially that it's well documented too.
I realized later that it wasn't exactly the truth - creating a working program was quite a challenge. At the same time it was one of the most engaging and rewarding side-projects I've ever had. It was also very addicting - every time I had a few minutes during the day and basically every evening I felt an irresistable urge to move the emulation a bit forward - fix this strange GPU bug, pass one more compatibility test or implement one more missing feature.
Read more...